All retailers on Go Wholesale will receive an order invoice. You can download these invoices by going to 'Account Dashboard' and then viewing 'Orders' section or 'Invoice' section of your retailer portal.

Your invoice will be broken down into 2 main components.
•Billing Information - This section will include the company information for both the seller (the brand) and the buyer (the retailer). Your Go Wholesale order number, the order date, and both parties tax information (if applicable) will be included here.

•Product and Payment Information -This section will include each product in the order as a line item. If sales tax or VAT is applicable on the products and all charges, it will be listed here. The shipping cost, and any promotions/credits will be included in this section, just before the invoice total.
Please note: You will not be able to bulk download your invoices at this time.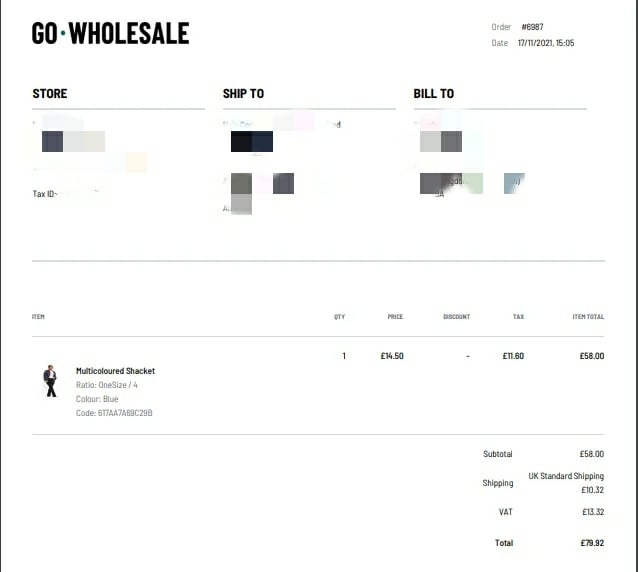 For more information, please get in touch with us at info@gowholesale.co.uk