How to track your order on Go Wholesale
• Hover over your Account icon and select 'Orders'
• Find the order you want to track
• You'll also receive an email as soon as your order ships.

Below are the status you may have for orders.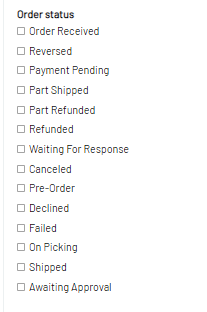 What if my order hasn't shipped?
•Start by 'messaging the brand' on Go Wholesale. If you're unable to contact the brand and still need help, we're here to help you.
How long will it take for my order to ship?
•To get an idea for how long it will take for your order to ship, start by checking the brand's shop page. Brands on Go Wholesale. set their expected lead time based on how long it typically takes them to prepare and ship out an order.
Should you have any questions, you may contact us at info@gowholesale.co.uk