Go Wholesale is currently available in the countries you'll see alphabetically at checkout page.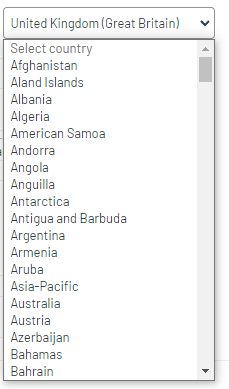 Unfortunately, we're unable to fulfill orders outside of these approved locations, but we're continuously working to bring our wholesale marketplace to more locations. We also don't allow forwarding shipments through third party fulfillment centers or mail forwarders.
We look forward to continuing to build our global Go Wholesale community!