A preorder is an order placed for a product before it is available with the understanding that it will be shipped later. Often preorders are taken before products have gone into production. You can set products with this listing type within the product editor.
• To get started please visit the Admin portal here
• After logging in, you will see your seller dashboard. From the top menu please go to Products > Products.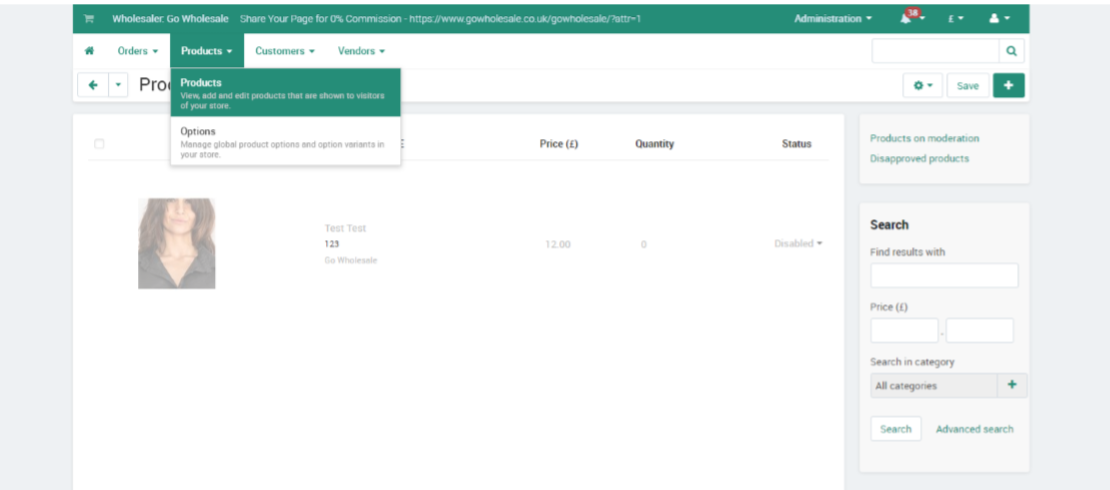 • Edit the product you wanted to update the preorder set up. Go to Preorder section you have:
Preorder - Yes/No
Preorder End Date - Date it supposed to end
If you need further help, please don't hesitate to contact us at sellersupport@gowholesale.co.uk