We do understand that on rare occasion, there are items which are out of stocks and can't be fulfilled. If this happens, we would recommend you to reach out to the customer for awareness as soon as possible. You may also offer alternative products if customer prefer too. If not, kindly issue refund to customer based on the process below.
In order to issue a refund for an item that cannot be fulfilled the first step is to select the order from your orders screen.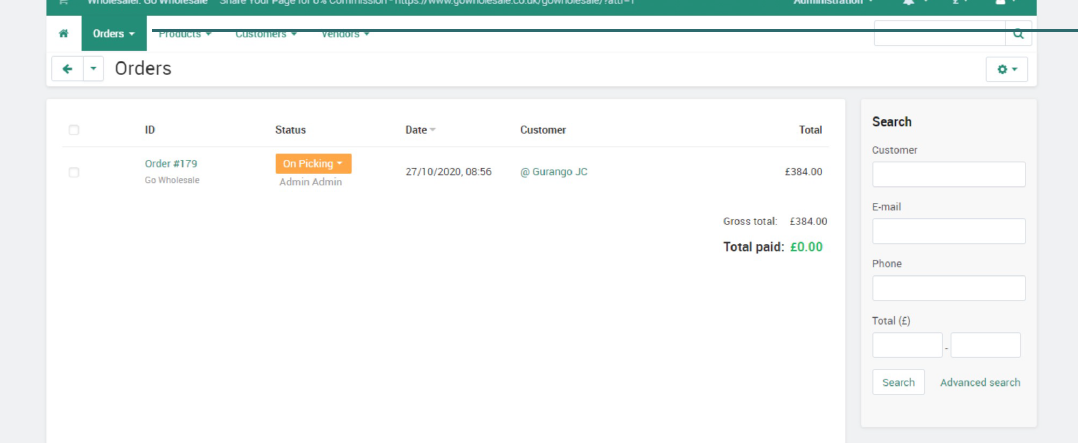 Once you select the order you will enter the order detail page. From here select the gear icon and select Request a return or replacement.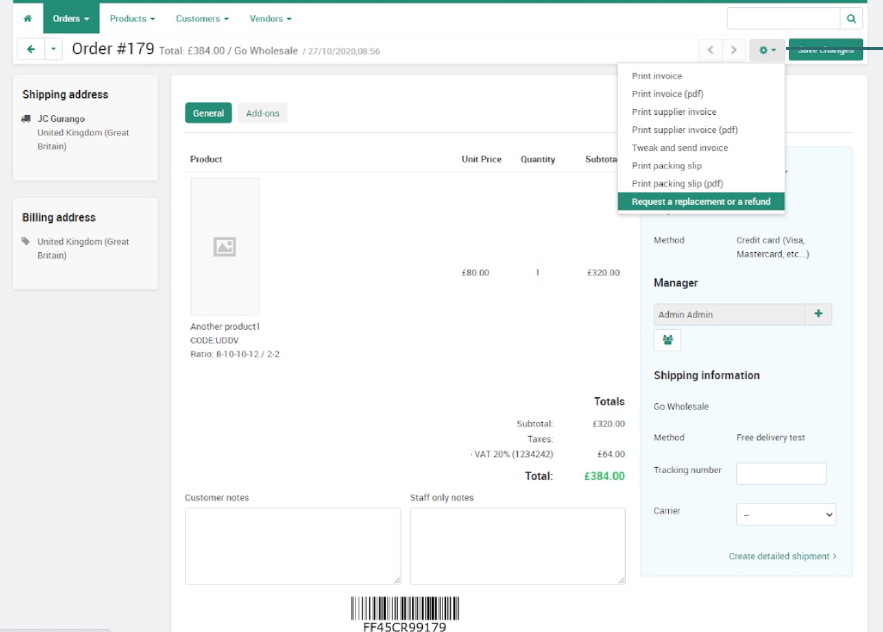 You will then have the option to select which item you wish to return, how many units ( pieces ) or how many packs. Please note you can refund for an individual unit from a pack or a number of units from a pack or the full pack.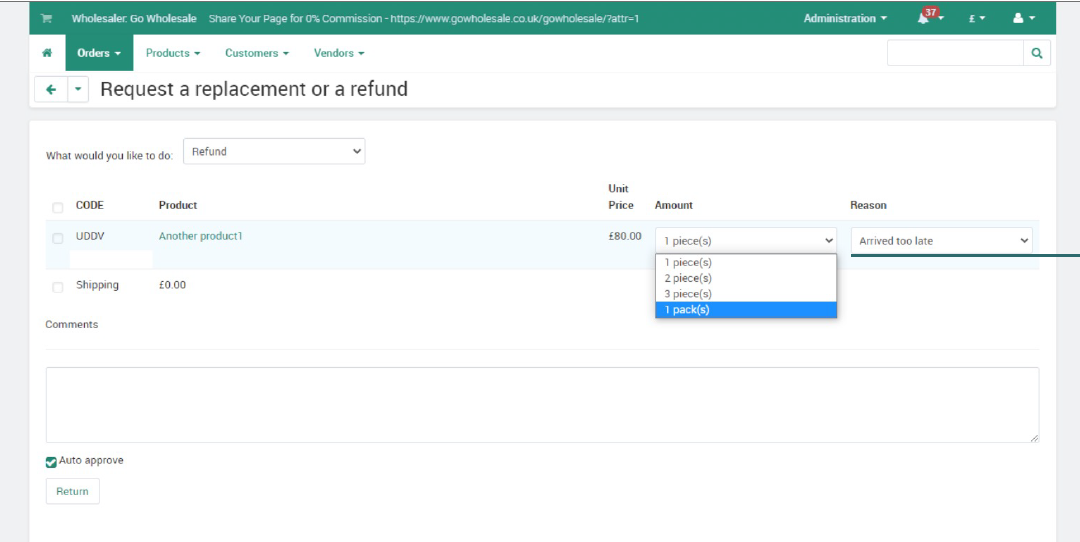 After selecting the number of pieces or number of packs, you can then enter a reason code.
You can also choose to select to refund the delivery if the full order has to be cancelled and refunded. You may also add any notes in the text box. Once ready to issue the refund you can select Auto Approve, and Return. This will issue the refund from your account. Following the issuing of the refund, you will then be able to mark the remaining items as shipped if applicable.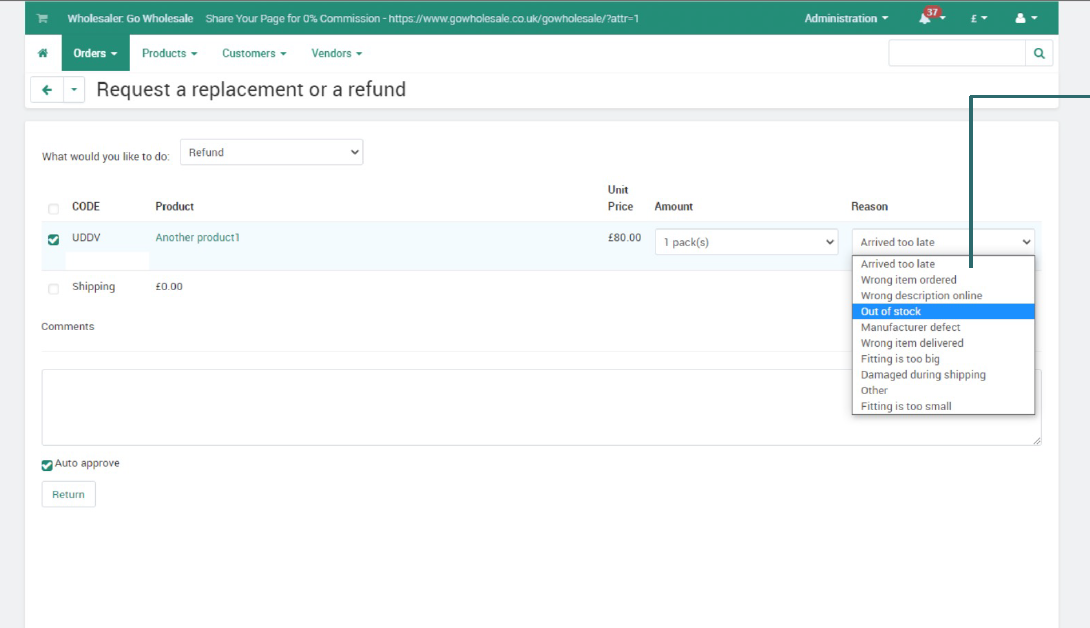 If you have any questions or need any support please email sellersupport@gowholesale.co.uk