To ensure your retailers order your products in your required size run, you will want to create your listing as a prepack. it is pre-set the pack ratio.
• To begin with, please visit the Admin portal here
• After logging in, you will see your seller dashboard. From the top menu please go to Products > Products.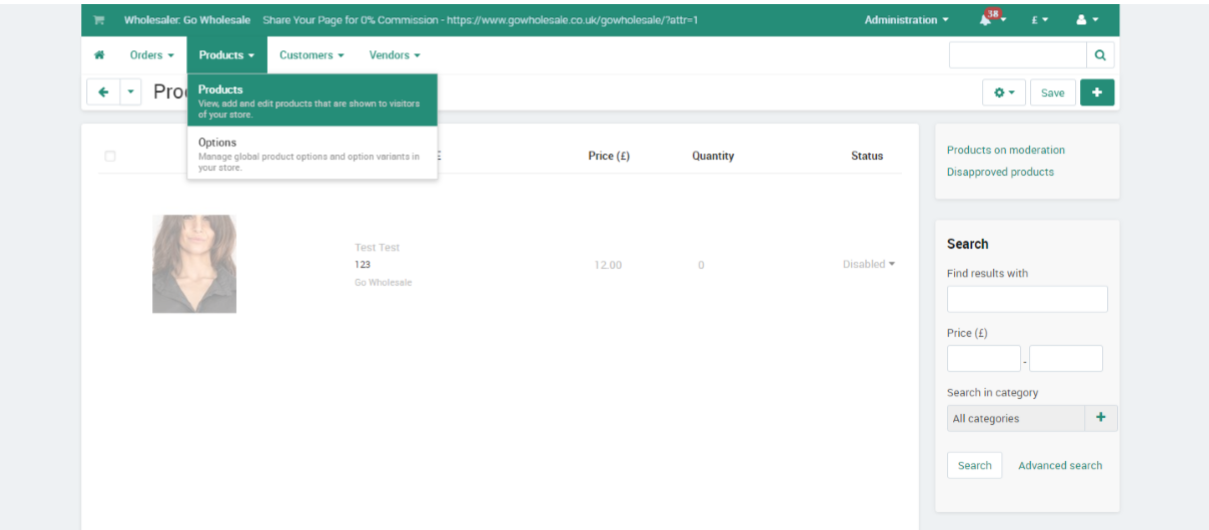 • Edit the product you wanted to update the Pack Ratio set up.
Pack Sizing - Please select the appropriate size scale for your product. After selecting you can then enter how many pieces are in each pack for each size. If you have sizes in the pack size ratio that you do not need you can leave those sizes blank and only use the sizes you need.

Once you have completed this you can select CREATE in the top right corner.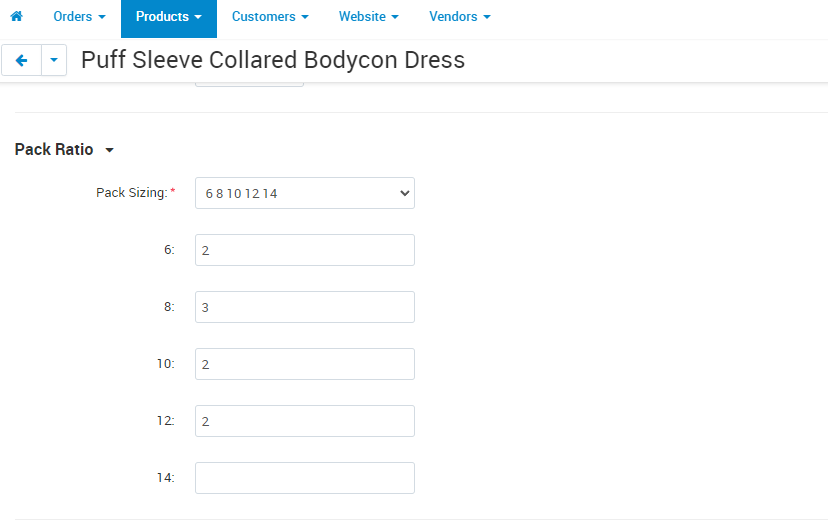 If you need further help, please contact us at at sellersupport@gowholesale.co.uk