You're welcome to add new products to your brand page at any time using your Go Wholesale vendor account.
1. To get started please visit the Admin portal: www.gowholesale.co.uk/vendor.php
After logging in, you will see your seller dashboard. From the top menu please go to Products > Products.
This will show you all your products in your store alongside selling price (per unit) and available quantity ( packs)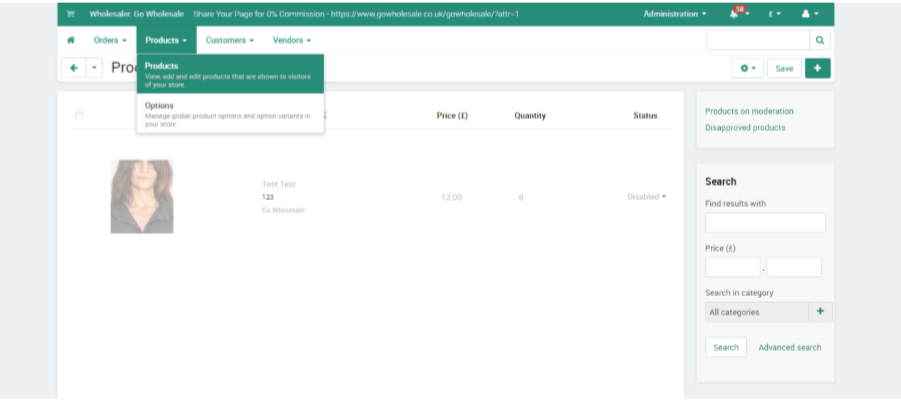 2. To Add a new product please select the + icon at the right-hand side of the page.

3. You will then be presented with a form to complete adding your product.

Begin with entering a Title (Name) for your product. Please describe this using good keywords to ensure your product is discovered. If your product comes in different colours please do not add the colour to the Title.

For Categories you can either search or to ensure you select the correct categories select the menu icon on the categories bar.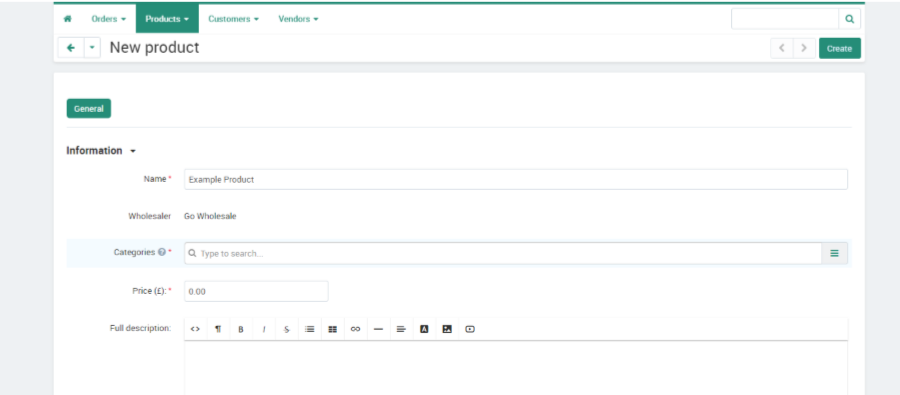 4. This will then show you the full stores categories available and you can select multiple categories and save.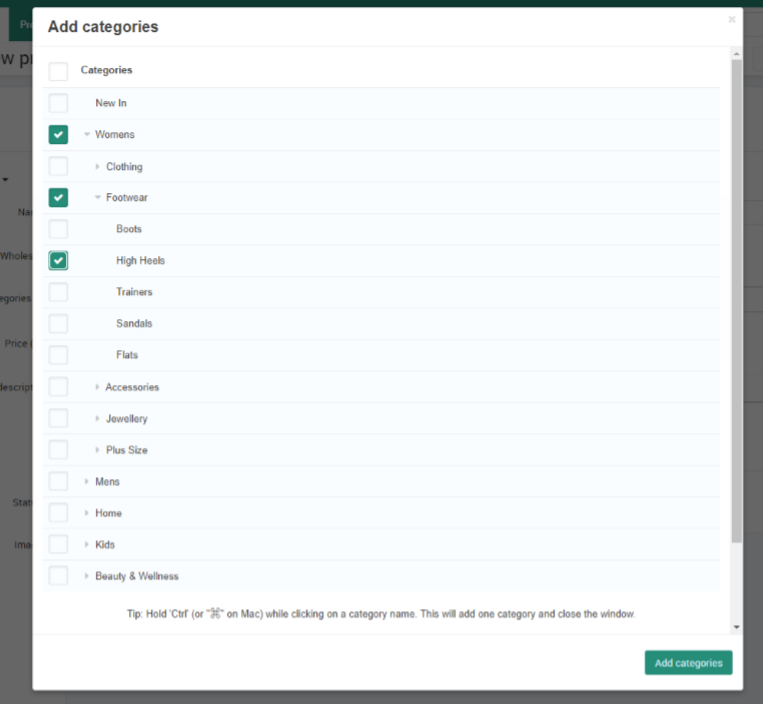 5. Once you return you can enter Price. Price is the unit price per item ex VAT. Do not the price per pack. We calculate the price per pack automatically for you.

Description should be entered and we recommend making this is detailed as possible to allow the buyer to get as much information as possible about the product. Do not include any colour information if this product comes in many colours.

For status you have 3 options, Active , Disabled or Private. Please select Active or Disabled if you wish to publish the product to your store later.

You can drag and drop images or select to upload images.
For the Pricing / Inventory fields you have:
Code = Style code of your item
In Stock = Quantity of how many packs you have of this item
Tax: Default selected as VAT applicable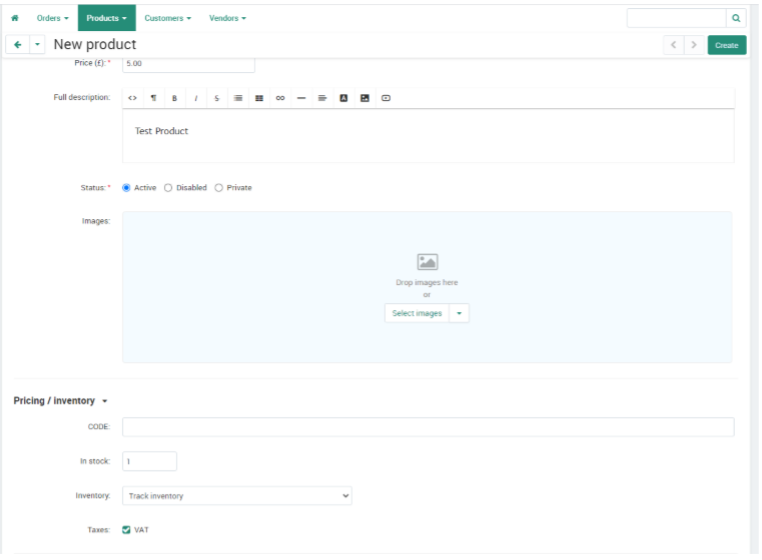 6. Colour: Please select a colour
Pre-order – If the item is a pre-order item this can be selected along with an end date. When the item is back in stock ,you must remove the pre-order from the item for the order to be put into Order Received status.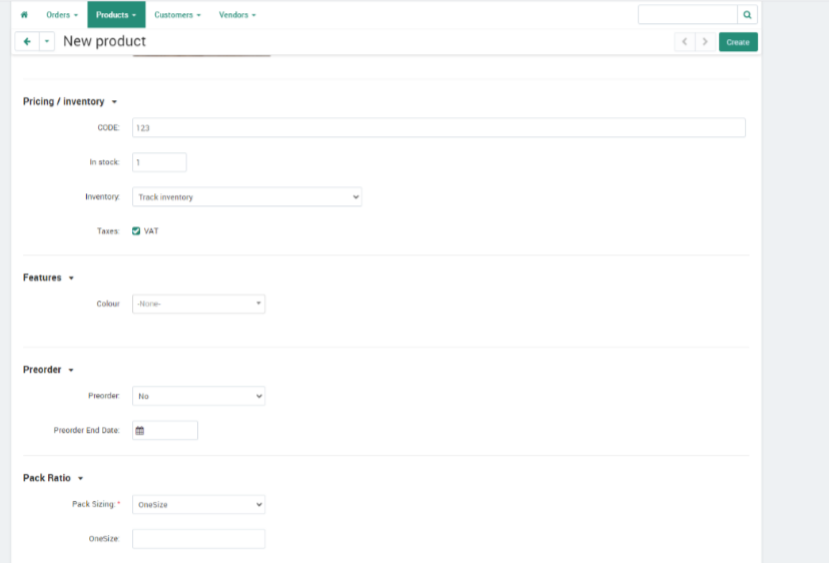 7. Pack Sizing - Please select the appropriate size scale for your product. After selecting you can then enter how many pieces are in each pack for each size. If you have sizes in the pack size ratio that you do not need you can leave those sizes blank and only use the sizes you need.

Once you have completed this you can select CREATE in the top right corner.
8. If your product comes in more than 1 colour you can select Variations tab and +Add Variations This will give you the option to use existing products as a variation or create new products as a variation.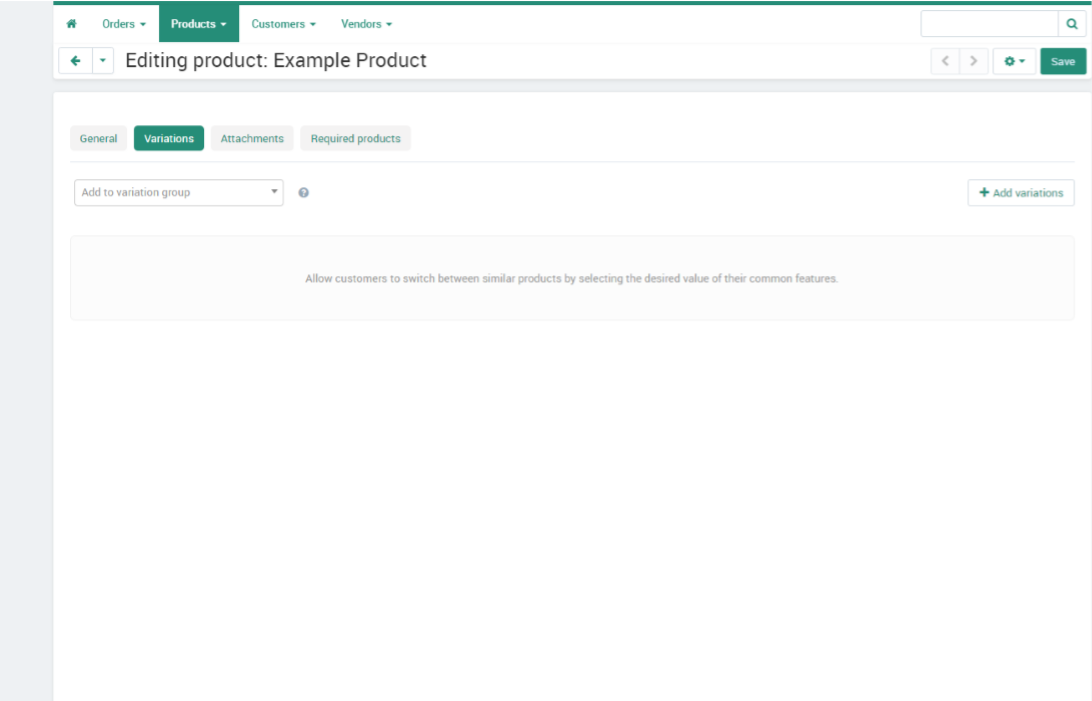 9. If you select existing products you can colour link products you added before.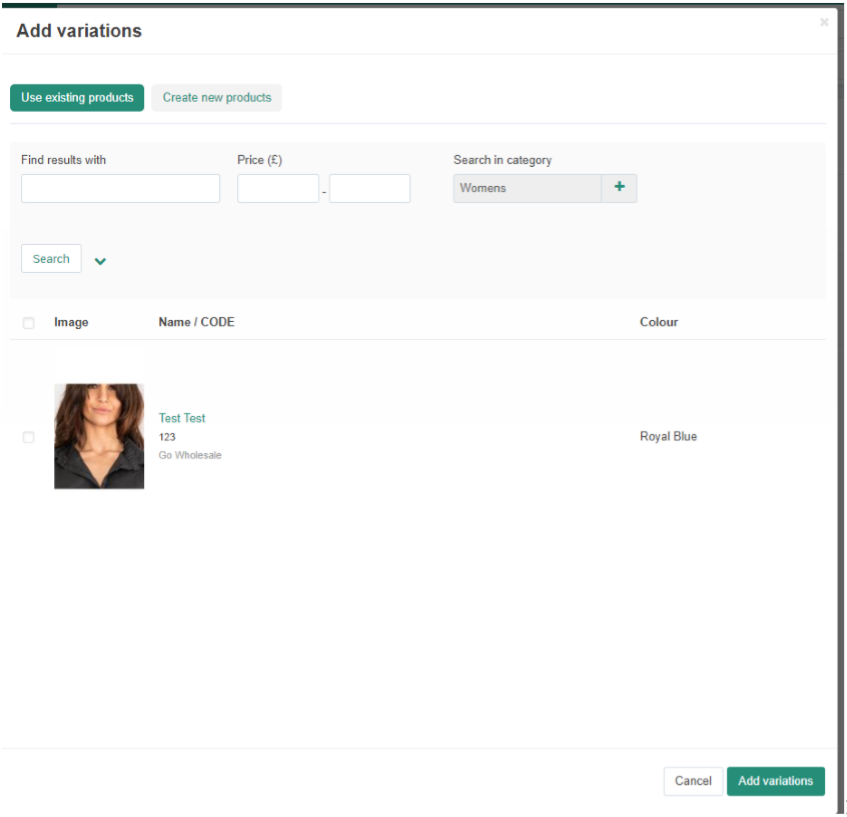 10. If you wish to add new colours of a new product you just added select Create New Variations. You will then be asked to select Colour variations. Please select all that are appropriate and Add Variation.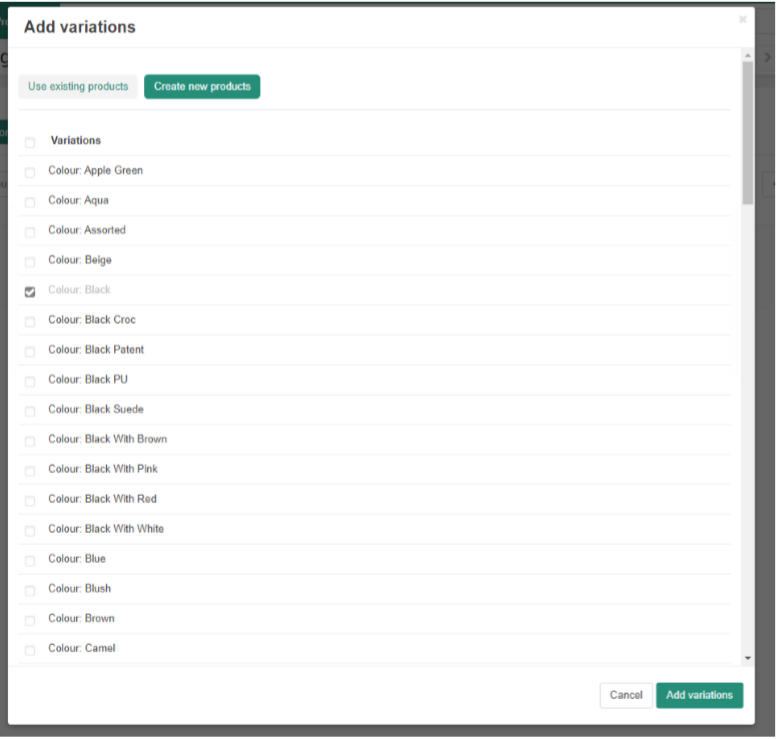 11. This will then copy your listing exactly including images, titles, categories, description, code, pack ratio, pricing.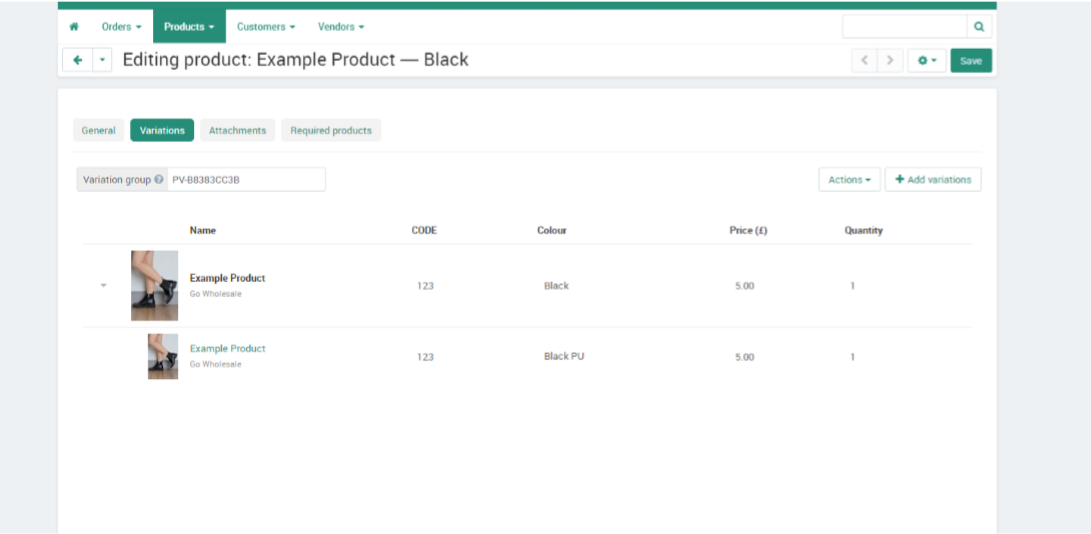 12. You will need to delete the images of the new colour and replace these with the new images for the new colour. To do this select the new product colour variation and go to images. Highlight the image
and select Delete. This will remove the image from the new colour and you can add your new colour images. You can also make any other amends to the new colour as you wish.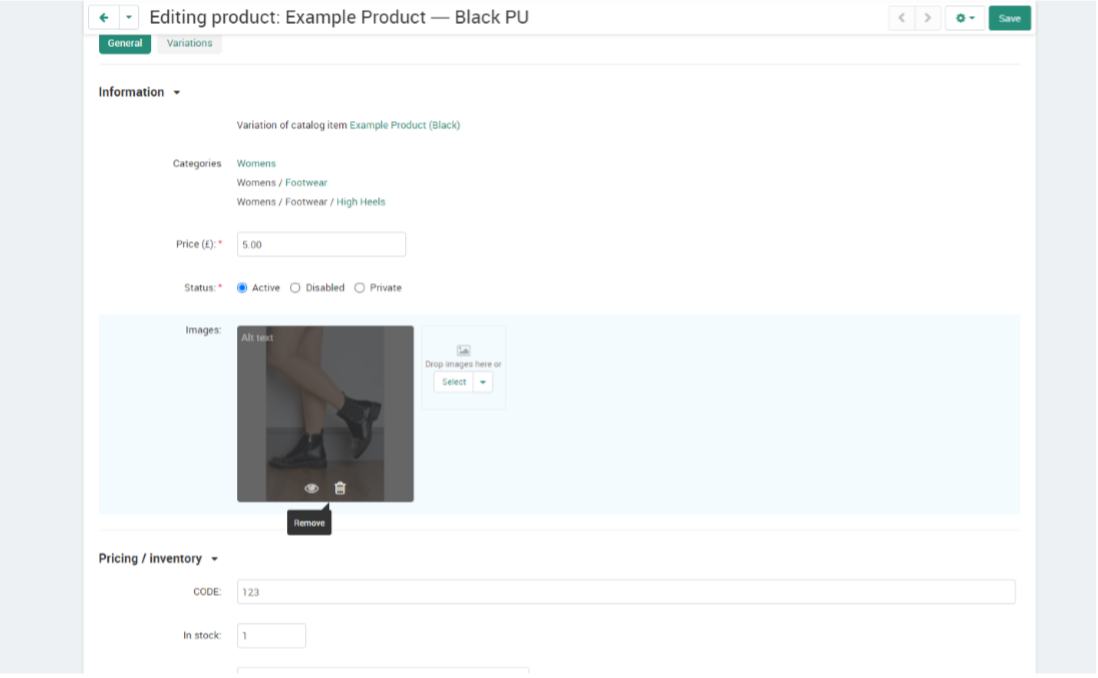 13. If you now go to Products > Products you will see the new products in your store.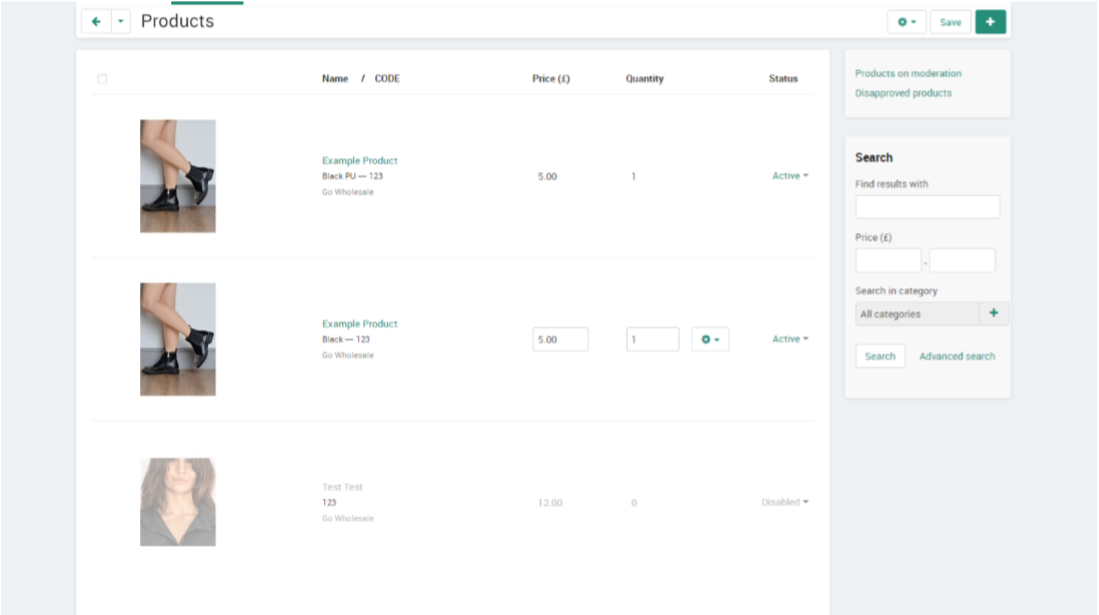 If you need further help in adding products to your store, please contact us at sellersupport@gowholesale.co.uk