There are two scenarios where you may wish to issue a refund:
1 - This may be if you are unable to fulfill the order or parts of the order.
2 - Where the customer wishes to return an item.
Option 1
In order to issue a refund for an item that cannot be fulfilled the first step is to select the order from your orders screen.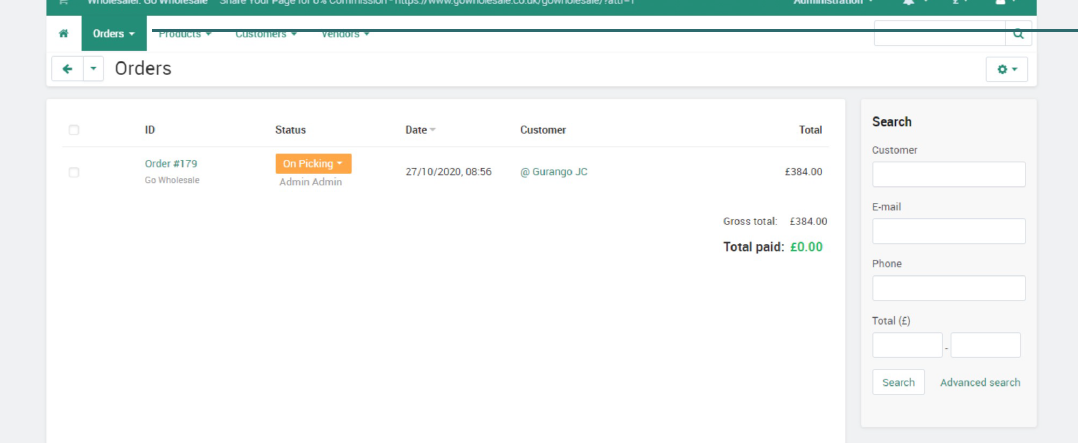 Once you select the order you will enter the order detail page. From here select the gear icon and select Request a return or replacement.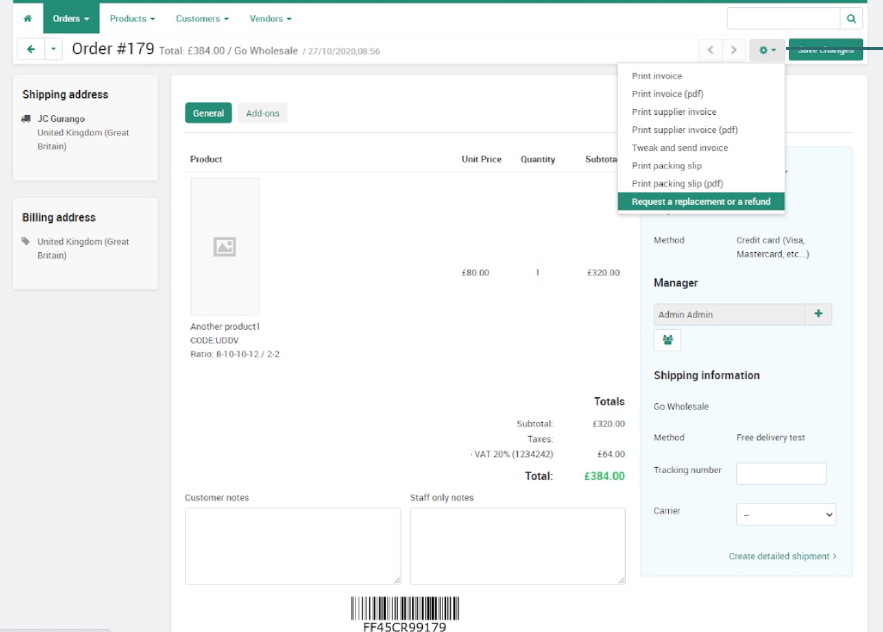 You will then have the option to select which item you wish to return, how many units ( pieces ) or how many packs. Please note you can refund for an individual unit from a pack or a number of units from a pack or the full pack.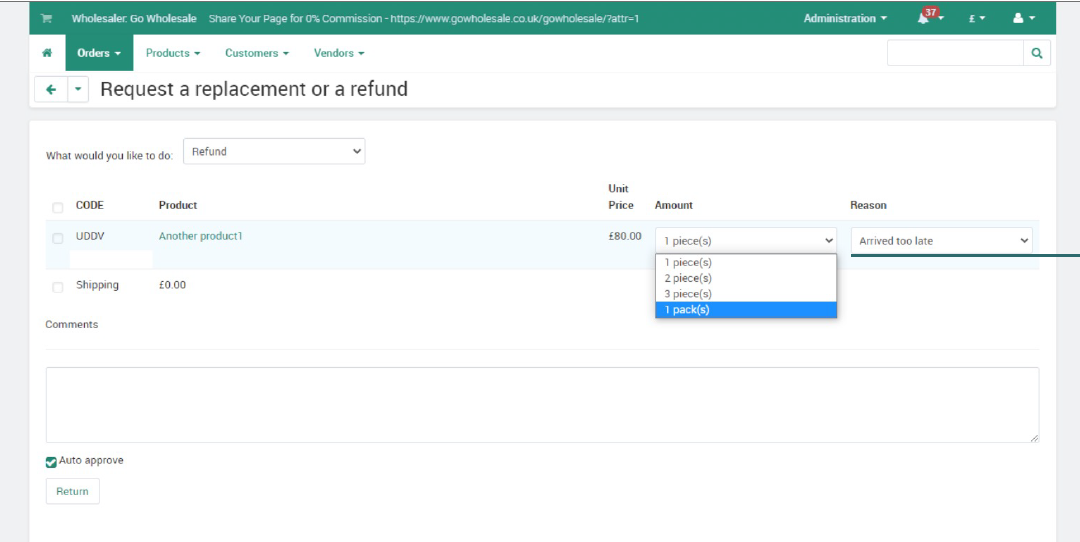 After selecting the number of pieces or number of packs, you can then enter a reason code.
You can also choose to select to refund the delivery if the full order has to be cancelled and refunded. You may also add any notes in the text box. Once ready to issue the refund you can select Auto Approve, and Return. This will issue the refund from your account. Following the issuing of the refund, you will then be able to mark the remaining items as shipped if applicable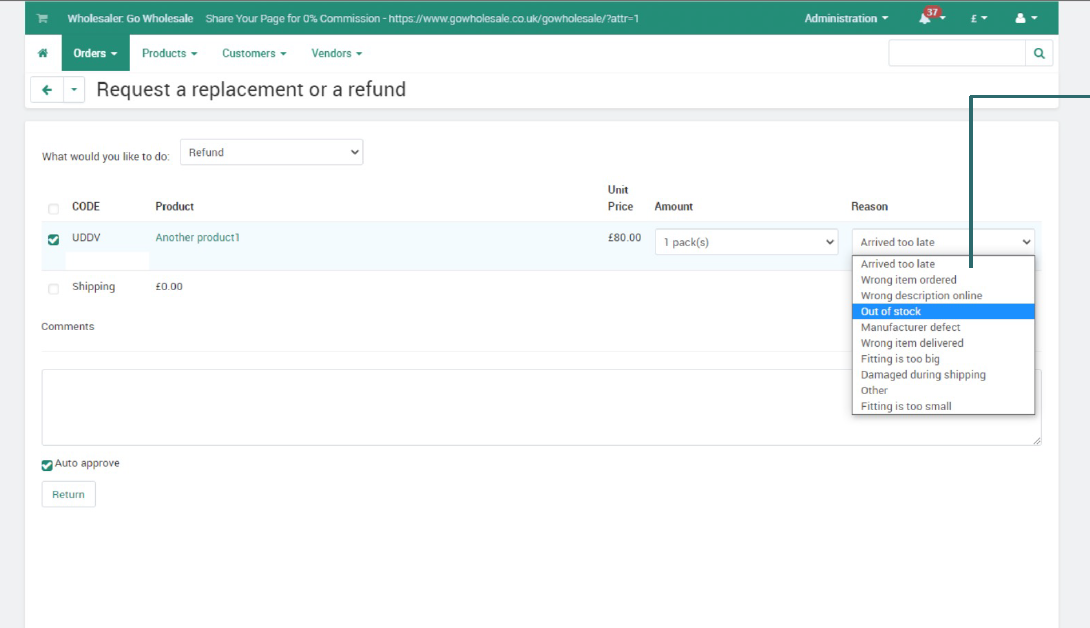 Option 2
When a customer wishes to return an item they will first request a return through their customer account and you will receive notification about this request.
You will then navigate to the return requests area on your admin portal.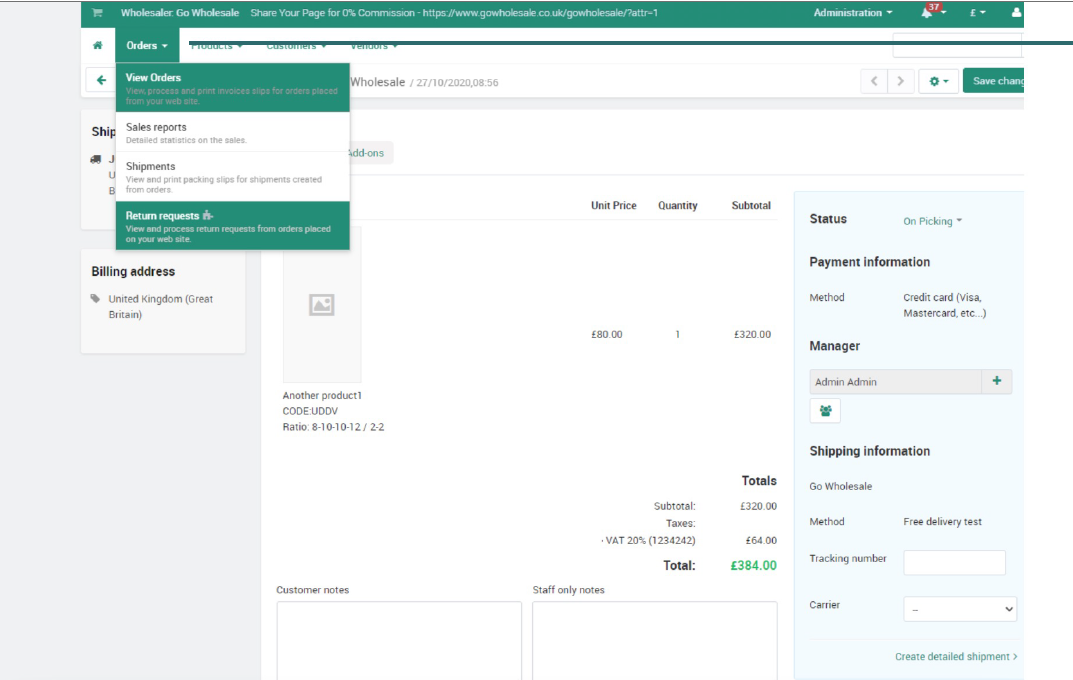 You will then be able to see all pending return requests and their status.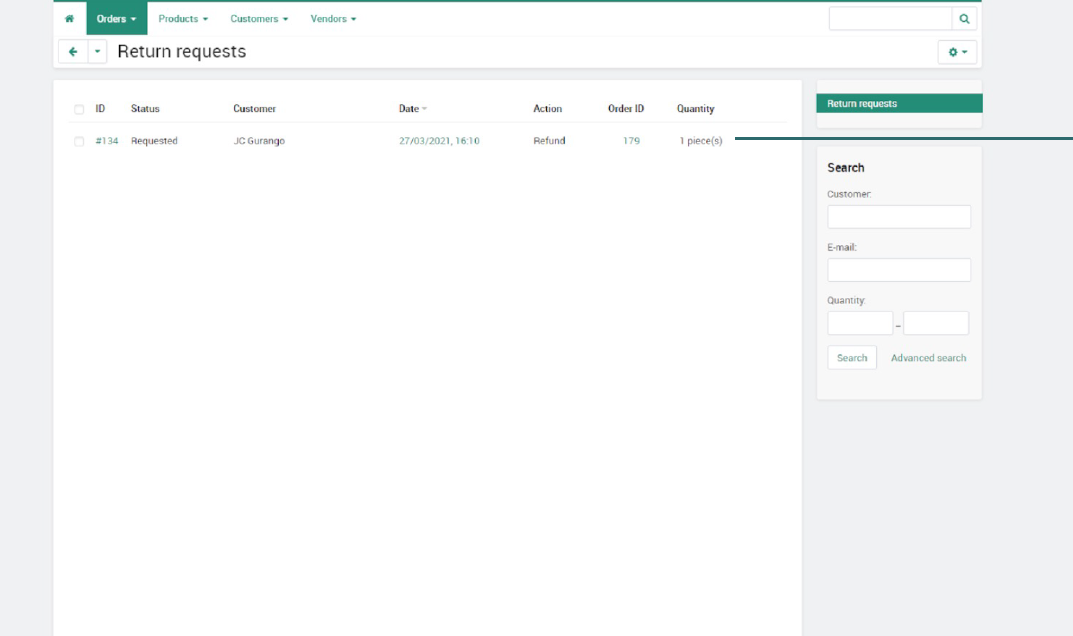 If requested by the customer you will see a Requested status.
You can then select the return request to review the item and reason codes.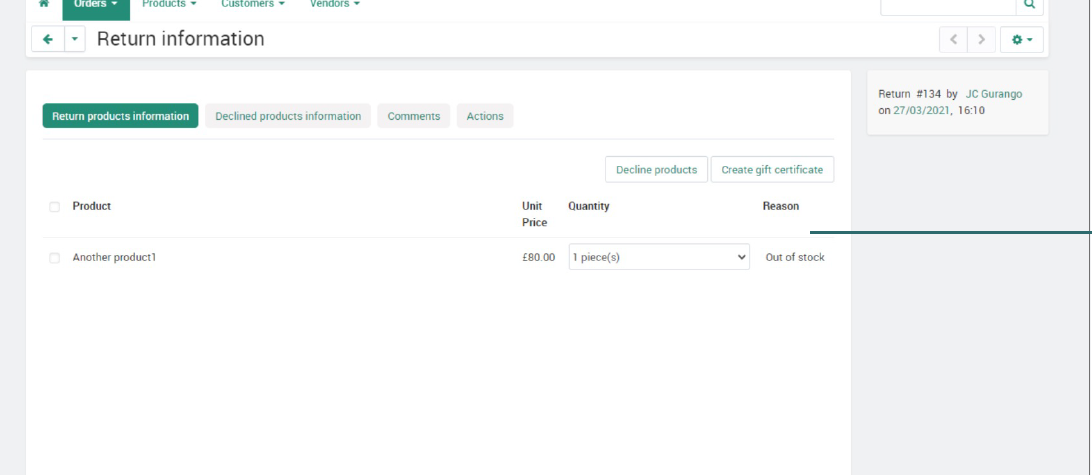 If you are happy to accept the return you can then navigate to the Action Tab and change the status to Approved.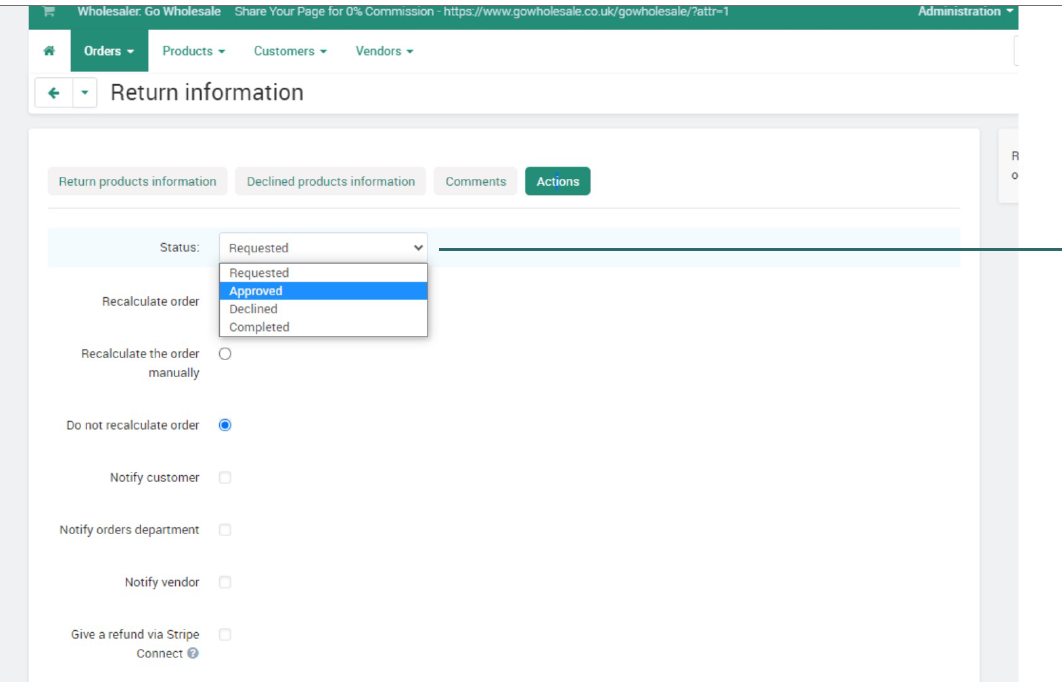 This will then inform the customer that they can return
the item back to you. Once you have received yourtem you can then complete
the refund by changing the
status to Complete And selecting Save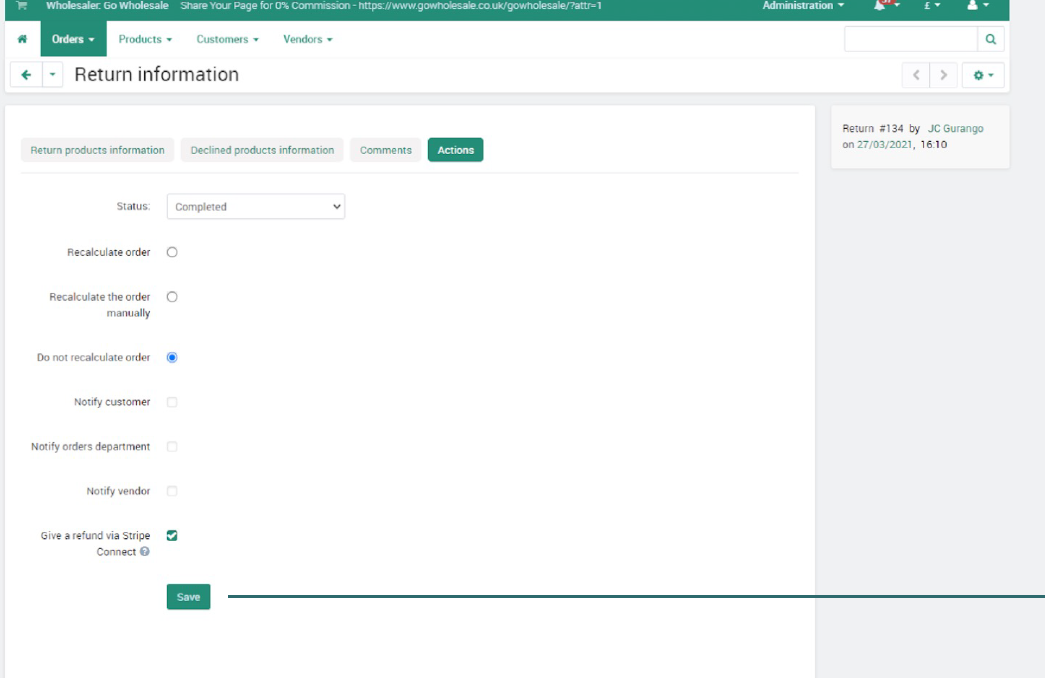 You will get a notification the refund has been successful and you will also see this reflected on the order detail page. Furthermore, a credit note will be created for the returned goods. This is accessible from the order detail page at the same place as you download the order invoice .
If you have any questions or need any help please contact our support team.